Line for vessels assembly and automatic welding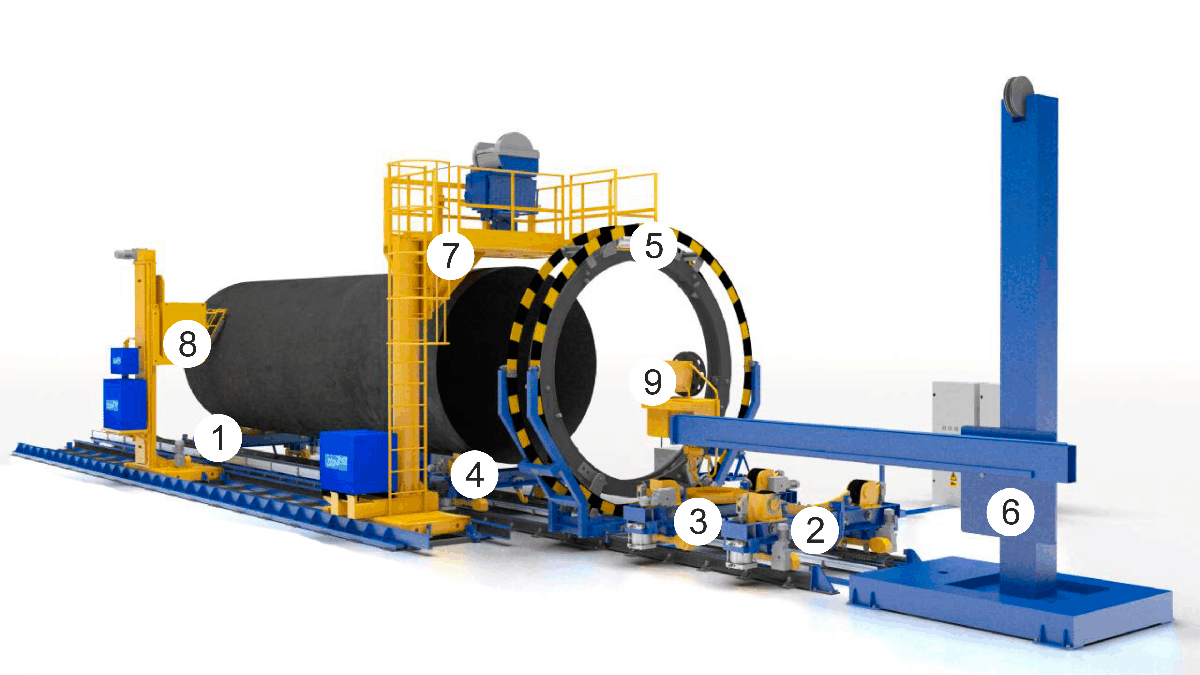 1. longitudinal travel roll supports;

2. rotation roll supports;

3. clamp

4. plants for internal seam welding;

5. plants for external seam welding;

6. mechanized carriage;

7. control panel;



This center is multipurpose one and it allows to to localize vessel production on a small area. It ensures output of a wide range of vessels with different diameters with a slight realignment on one plant.
The line is equipped with an external clamp which automatically provides sections edges overlapping for welding which significantly decreases assembly labour intensity and ensures quality assembly for automatic welding.
Assembled vessel elements are welded automatically with plants for welding of internal and external seam which are mounted on the welding columns. The parts of the vessel and the entire vessel are moved to assembly and welding positions by means of transportation system controlled from the operator's panel. Welding of a problem closing joint is performed by the welding device (ESAB company) completely in the automatic mode without welder's presence inside the vessel. Welding process tracking is shown on the control panel display.
High level of mechanization and automation allows to guarantee high quality at high efficiency, ensures high production culture.