Multipurpose assembly and robotic welding stand for tram roof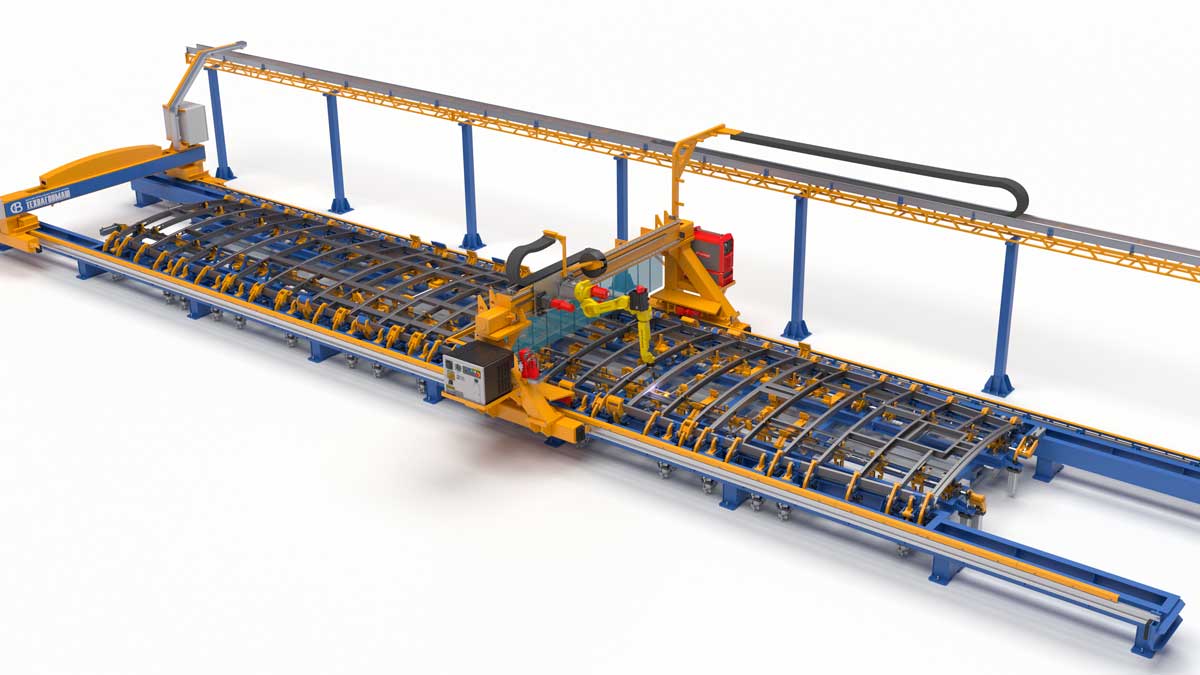 The stand provides automatic welding for tram roof manufacturing.
Operation principle
The assembled item is located on the jig according to procedure specification, fixed by clamps and clamping gantry. Than robotiс welding of the item is made.
Location and fixation of the item is made by pneumatic clamps, actuated from the control panels.
Specifications:
1.

Welded items

Tram roof, 5 types

2.

Stand

Control type

Electrical (control panel)

Item clamping

Pneumatic

Compressed air pressure, MPa

0,6-0,7

3.

Gantry

Control type

Electrical (control panel)

Item clamping

Pneumatic

Max. supply speed of the gantry, m/min

22

4.

Automatic welding gantry

Control type

Electrical (control panel)

Max. supply speed of the gantry, m/min

22

Robot type

Fanuc AM-100iC 6L with R-30iB series controller

Load capacity of the robot, kg

6

Welding source

Fronius Trans Steel 5000

Cooling unit

FK 5000

Supply mechanism

VR 5000