Multipurpose stand of semitrailer frame assembly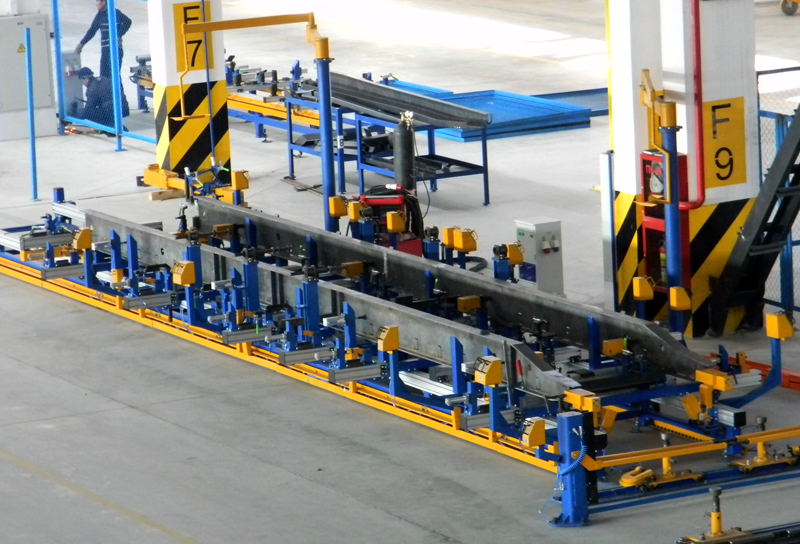 The stand has been designed for semitrailer frame assembly.
The stand is a framed metal structure consisting of longitudinal and transversla section-shaped rails. The section shape allows the fixation of all necessary locators and clamps on it: girders mechanical stops, positioners and supports of the frame end part, basic plates and brackets.
Overall dimensions of the product

B22-0015

B22-0016

length, mm

13765

13620

width, mm

2550

2580

height, mm

900

1117

weight, kg

2365

1712

Overall dimensions of the stand, mm:

length, mm

17491

width, mm

3120

height, mm

1227

weight, kg

3044

Clamps type

Manual and pneumatic

Quantity of pneumatic clamps, pcs.

16

Working pressure in pneumatic system, MPa

0,6…0,8