Blastroom for pipes end cleaning with JFE premium connection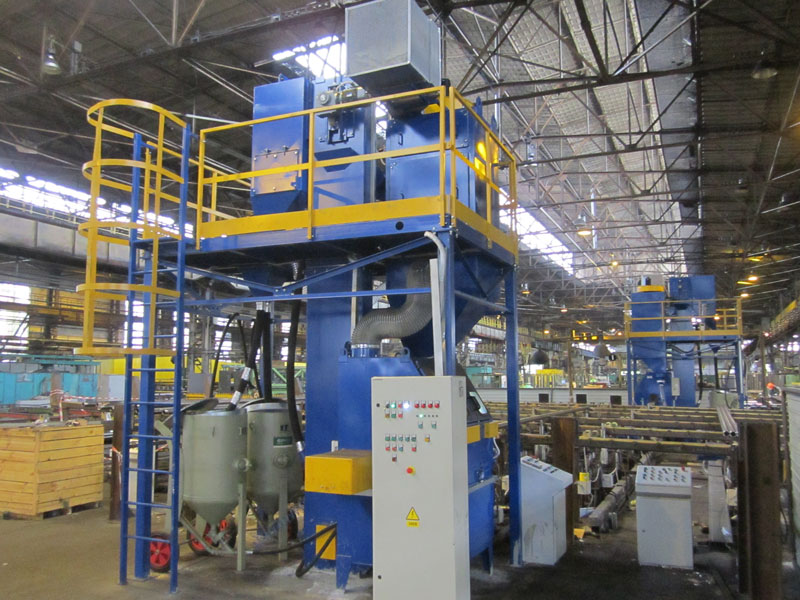 The blastroom is intended for cleaning of pin pipe ends with JFE premium connection for obtaining Ra 40 – 130 microinch roughness.
The pipe is fed with threaded end to the blastroom, lifted up by means of support holders and rotated. The operator turns on shot feed, and cleaning of the pipe end starts by means of two tungsten carbide nozzles set at an angle to the machined surface. The nozzles carry out reciprocating motion. After cleaning the shot feed is stopped, and the cleaned surface is blowed off from dust with compressed air.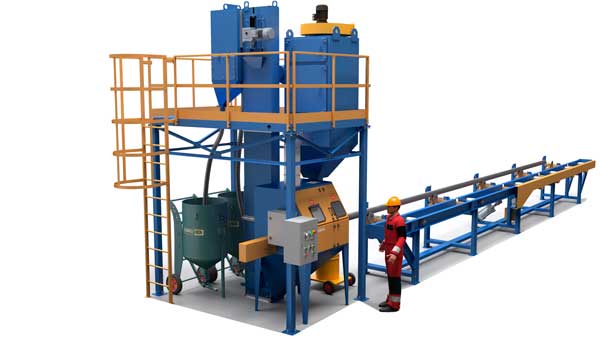 Specifications:
1.

Machined pipes range:

- outer diameter, mm

60,0 - 127,0

- length, m

5,95– 12,0

- pin end length, mm

55-100

- bundle weight, kg масса

Not more than 4000

2.

Efficiency, pcs/hour

Not less than 40

3.

Energy carriers parameters:

4.

Electrical energy:

-3phase AC voltage, V

220/380

- frequency, Hz

50;

5.

Compressed air:

- pressure, bar

7-8