Automated center sill drilling center
Automated drilling center is designed for performing of manufacturing operations connected with rivet holes drilling for freight cars center sills stops mounting.
Video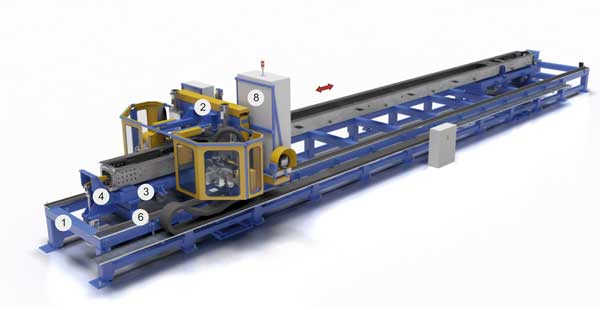 1. frame

2. drilling gantry

3. supports

4. rammers

5. clamps

6. coolant tank

7. air preparation unit

8. control system
Advantages:
complete machining per one operation;

machining is performed automatically without preliminary marking;

availability of chip removing conveyors provides high production standard, reduces time for stand cleaning.

application of a moving gantry allows to reduce production floor space in comparison with the lines with a stationary drilling centers.